7 Global Brands from the Happiest Country in the World
For consecutive years Denmark has topped the World Happiness Index. When I share with people abroad that I am from Denmark, 9 out of 10 will ask me. Why are the Danes so happy? As a Dane abroad i can testify that people around the world have heard about the UN Happiness Report, but do not know an awful lot about Denmark.
Why are the Danes so happy?
Denmark is a small little country in northern Europe, with a population of 5.7million people. Denmark has one of the best work-life balances in the world with a work week of 37 hours. Everyone in Denmark enjoys free access to hospitals and surgery, and every citizen has free access to education all the way through university. Corruption is non-existent and the crime rate is practically zero. Senior citizens are covered by the public pension scheme, so they can enjoy a stress free retirement.
There is only one down side. The Danes pay effectively 50% of their income in taxes. A true capitalist would cite a theory that such a high tax burden is reducing incentives for people to work, thus decreasing overall innovation and negatively affecting business. What the world does not know is that Denmark is home to some of the world's most successful companies.
LEGO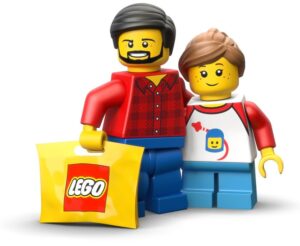 LEGO is the world's largest toy company and ranks top 10 of the world's most powerful brands. LEGO was founded by Ole Kirk Christiansen in 1932 in the little town of Billund and is today in the hands of 3rd generation of the Kirk family. LEGO is a global company with offices all over the planet and revenues of DKK 37.9 billion (USD 6.3 billion).

Carlsberg

One of the world's largest beer brands that you can find on the shelves in almost any country in the world. Carlsberg was founded in 1847 by J.C.Jacobsen in Copenhagen. Today Carlsberg has 45.000 Employees, revenues of DKK 62.6 billion (USD 10.6 billion) and publicly traded at the Danish Stock Exchange.
Maersk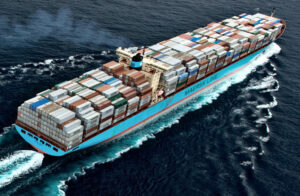 The world's largest shipping company and Denmark's absolute largest company. Maersk was founded by A.P. Møller Mærsk in 1904 in the small town of Svendborg.  The Danes have been telling stories about Mærsk for a hundred years. It is said that Mr. Møller once disqualified a candidate, as he found him resting against the wall near a staircase. "At Maersk we need people that can stand on their own feet". The candidate was then send home. These stories has created a sense of mystery around Maersk that today employees 88,000 people and has revenues of DKK 219.8 billion (USD 35.5 billion). Maersk is listed on the Danish Stock Exchange.
Arla
Arla's dairy products can be found all around the world. I have been eating Danish butter in Australia and Danish cheese in Singapore. The world's best airlines serve Danish Lurpak butter in the air and the Middle East is one of the best export markets for Arla. Arla was founded as a cooperative of 12,500 farmers and has revenues of DKK 63.1 billion (USD 10.2 billion).
Bestseller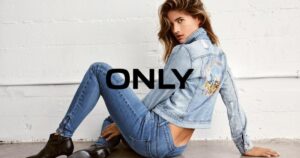 Bestseller is the company behind popular fashion brands such as Vero Moda, Only and Jack & Jones. Bestseller was founded in 1975 in the small town of Brande by Troels Holch Povlsen. Bestseller is today owned by Anders Holch Povlsen, who is also one of the richest men in Denmark.
Novo Nordisk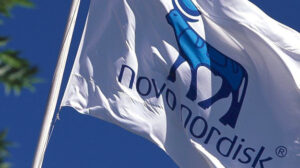 The world's largest diabetes drug manufacturer was founded in 1923 in the little town of Bagsværd north of Copenhagen. The founders of Novo Nordisk brought back the idea from America after hearing reports that diabetes patients were being treated with this new drug known as insulin. Novo Nordisk has revenues of DKK 111.7 billion (USD 17.9 billion) and 41,700 employees all over the world.
ISS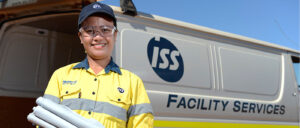 The world's 4th largest employer, employs more than 500.000 people. ISS is a facility service company and employs people in everything from healthcare to retail, to cleaning. ISS is literally everywhere. If you look out for it, you will start seeing the ISS logo on uniforms everywhere. ISS was founded in Copenhagen in 1903 and is today generating revenues of DKK 79.1 billion (USD 12.7 billion). ISS is traded on the Danish stock exchange.
Fact is that that the happiest people are also excellent entrepreneurs. For a hard core capitalist that can seem hard to believe, but reality is that a high level of social security allow people to think outside the box and take risks. Research shows that if you pay people enough, make them feel secure and give them a sense of purpose, they will create great things. This topic was very well explained by Dan Pink in his 2009 TED talk: the puzzle of motivation.

What is true for Google, Amazon, Facebook or some of the world's most innovative companies is also true for societies. The Danish success model that makes the Danes so happy is also good for business.